Want to learn more about Georges Pelletier?
Having the chance to spend several days a month in Georges Pelletier's workshop, I thought it would be a good idea to share my experience with you.
Before letting you discover different photos from his studio, I want to go back to the incredible life he lived.
Very often during the midday meal, we discuss the various artistic encounters that he may have had during his life.
You should know that he started his apprenticeship very young at the Freinet school which received the label "Heritage of the twentieth century" and which was subsequently listed as a historic monument in 2001. When he arrived in Paris at the At the age of 15, he entered the Académie Charpentier where he continued his artistic apprenticeship. At that time he was fortunate to attend Fernand Léger's workshop where he came to complete his training. Georges Pelletier has always been very curious. He spent much of his free time in museums and galleries where he learned a lot.
At the age of sixteen, in 1955, he entered the craft school. He often talks about the great ceramist Claude Pantzer with whom at that time he perfected his skills and became friends. He spent a lot of time working in his workshop to help him and learn the complex craft of ceramics. Claude Pantzer was a collaborator of the painter sculptor Robert Tatin, the architect Charlotte Perriand or the decorator Colette Gueden… Unfortunately he left too young, 39 years old and therefore, he did not have time to make himself known more.
During the summer of 1955, Georges Pelletier went on vacation with a group of friends. On the road he discovered the Potteries of Accolay. He decides to stay there to work. It was around this time that he began to sell his first ceramic creations, which quickly became very successful. He met the ceramist Raphaël Giarusso with whom he later shared a workshop for a year.
In 1961 he decided to open his own workshop in Paris where he produced for 12 years creations for different customers, including the Maison Roche Bobois.
Here is a humorous photo of Georges on the roof of his Parisian workshop. There are the large legs of the lamps he made at the time. Georges Pelletier used this photo in poster format to send it to his customers, with a word on the back, to wish them all the best for the new year.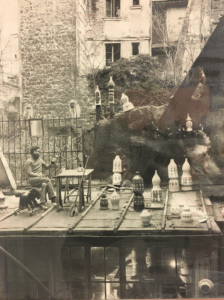 So that you can see the type of creations that Georges Pelletier made in the 60s. Here are some archive photos that Georges keeps preciously and he is happy to come out of his studio to tell me what each creation corresponded to.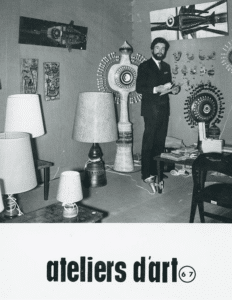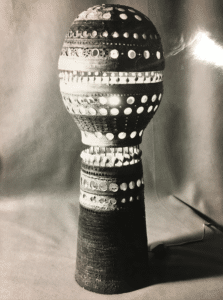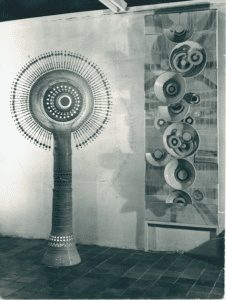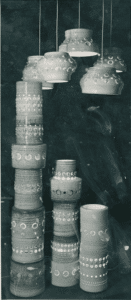 It was in 1973 that he decided to go south to Cannes, where he set up a new workshop there, which is still the same today.
Workshop that has not changed and where he has worked alone since its creation. For some time his son has been there to support him. The organization and the work are the same. Only the creations evolve over the years, while keeping the same line and the same inspiration.
Here are some photos of Georges Pelletier and his studio in Cannes.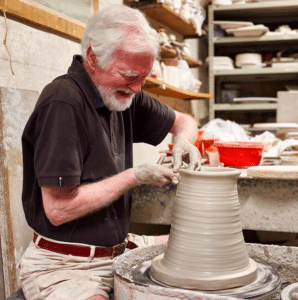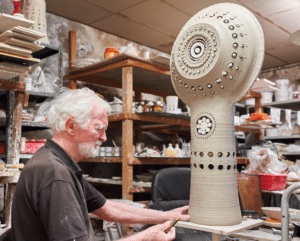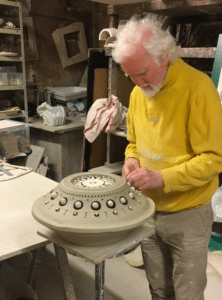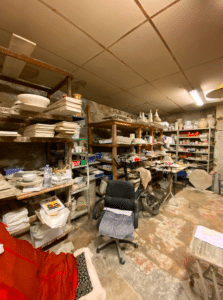 I really liked the sculptures he just made, so I took pictures of them to share them with you.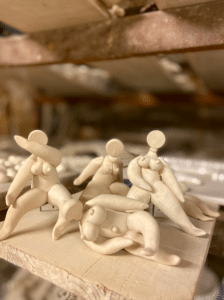 For ten years, Georges Pelletier's creations have been much sought after by collectors, architects and decorators of the whole world. This enthusiasm for his work and the integration of his works in the most beautiful interiors, motivated the press to highlight it. This is why today we very often find the achievements of the ceramist on the cover of major magazines or in beautiful publications that are related to decoration.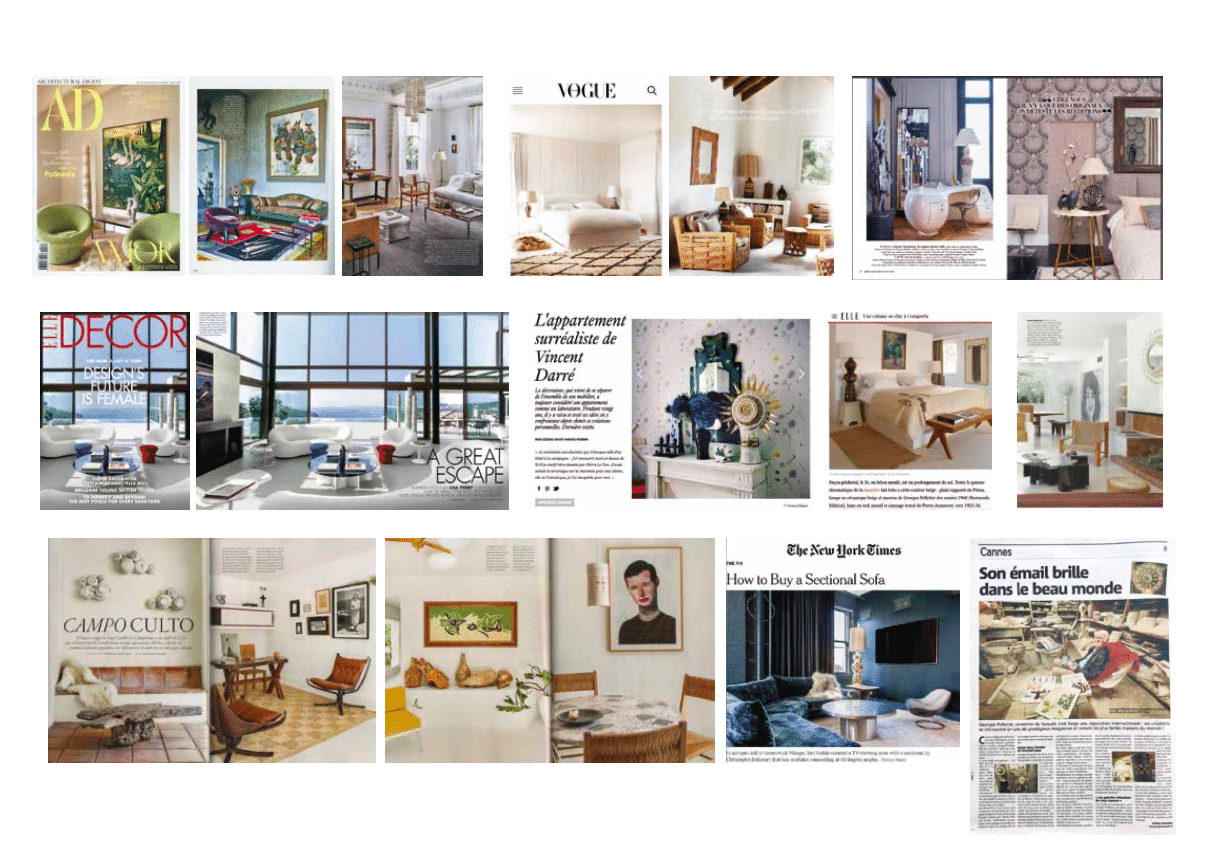 Finally it was a pleasure to share all of this with you.
Georges Pelletier has had a good journey and hopes to continue as long as possible. Because for him ceramic is his whole life.
I hope you enjoyed this article.
Any other questions come to mind? Do not hesitate to contact me, I will answer you as soon as possible.
Thanks for sharing this article.
Below you will find the various links to social networks on which you can share.
And you: what did you know about Georges Pelletier?
I await your answers.