Natalie Rich is a versatile artist who has developed a rich and diverse artistic practice, exploring multiple mediums to express her unique vision of the world.
Since graduating from the National School of Beaux Arts in Paris in 1990, Natalie Rich has exhibited her paintings in Parisian galleries such as Simone Kervern and Véronique Smagh. Curious to explore a different artistic language, she has worked with various mediums, including video and photograms.
She has been featured at events like Paris Photo, Arles, the MEP (Maison Européenne de la Photographie), and the FNAC Gallery. Represented by Acte 2 Gallery in Paris, she has also participated in different Digital Art festivals like "VideoFormes" in Clermont-Ferrand. Her video-art piece titled "Mollusc," created in 2002, has been widely broadcasted on Arte, Canal+, and Pink.
Her works have found their way into prestigious public and private collections, including the European Photo Museum in Paris and FNAC. She regularly exhibits her paintings at Hervé Van der Straeten's, and her artworks are purchased and displayed in Rogier Vivier boutiques, owned by a prominent art collector.
Hermès purchased one of her paintings, which became the "Carré Marcelina" for the Carré D'Artiste series.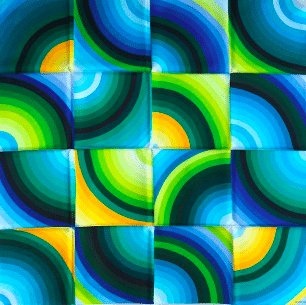 Natalie Rich-Fernandez started working with ceramics about a decade ago, exploring sculpture, design, and installations in public spaces.
She co-founded Galeria Tambìen in Ibiza with her husband Jorge Fernandez in 2018, where they showcase 20th-century design and beloved artists.
Natalie crafts her own vocabulary of forms, creating artworks that blend wood and ceramics. Everything used in the studio for the creation of her work becomes a part of it, such as the wooden base on which she cuts ceramic elements that provide color and design. These elements are affixed by the artist and later reused as a canvas for a future composition. Manufacturing errors are embraced and integrated into the artwork.
She creates symbols, a black ceramic alphabet that she exhibits in Madrid for the reopening of the legendary Maïté Commodore restaurant, which becomes "Commodore."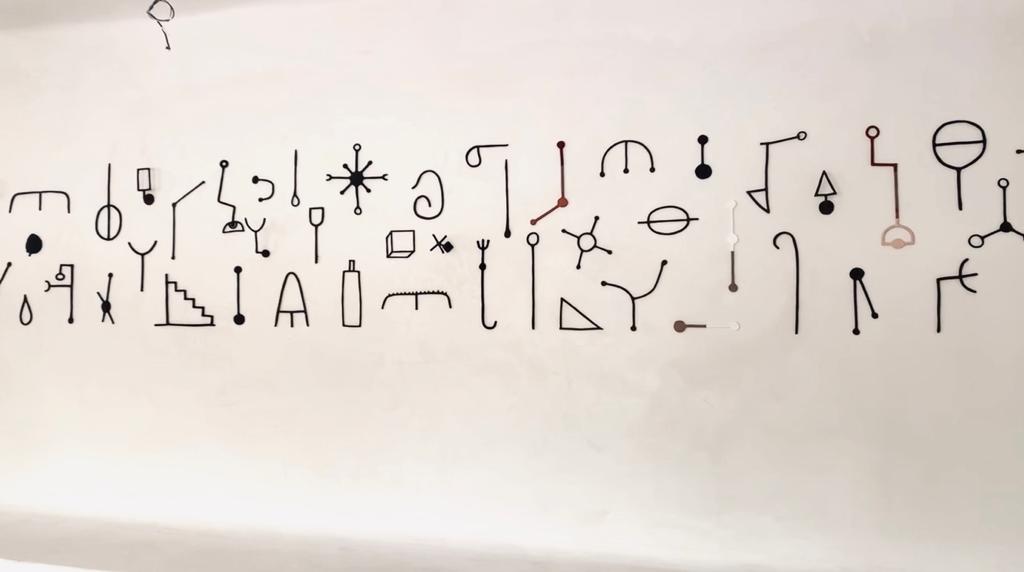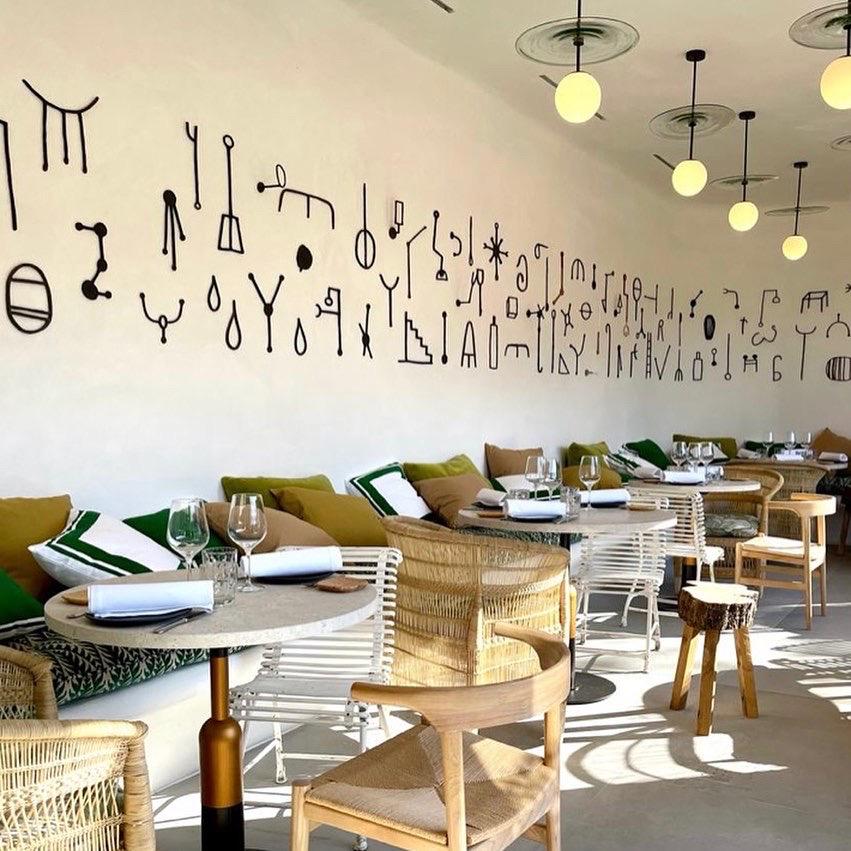 A language in which she appropriates symbols, tools, utensils, and a writing style that together form a poetic ensemble.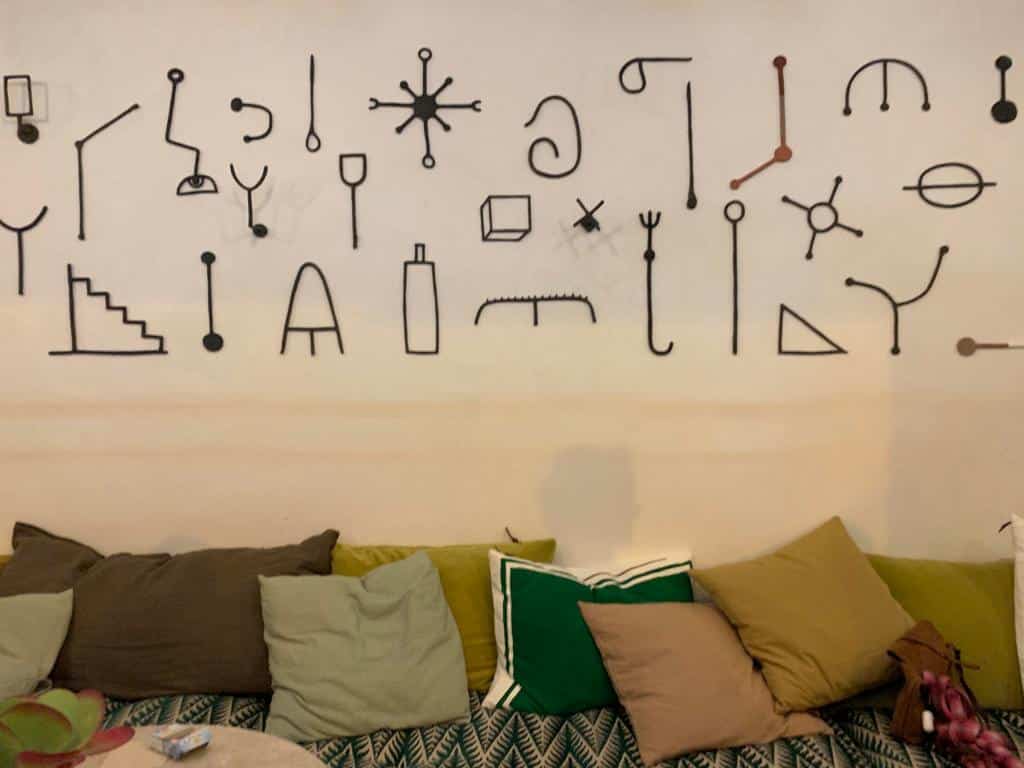 In 2023, she installs a unique 400CMX240CM wooden and ceramic artwork in the entrance hall of the Teranka Hotel in Formentera.
She explains :
""'Elements" is a process where I create ceramic elements using different types of clay to introduce color and texture. Some are glazed, while others remain in their biscuit state.
The wooden support, an essential tool, is part of the composition. It is prepared and used both for cutting and drying the clay, which gives it its weathered appearance.
Similar to the moment of creating the artwork itself. A spontaneous moment, in the present, where the elements come together. With a collection of elements, I create a composition, establish a rhythm, and construct."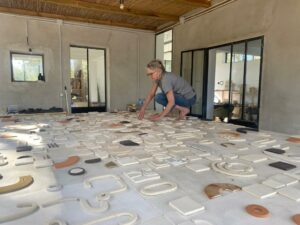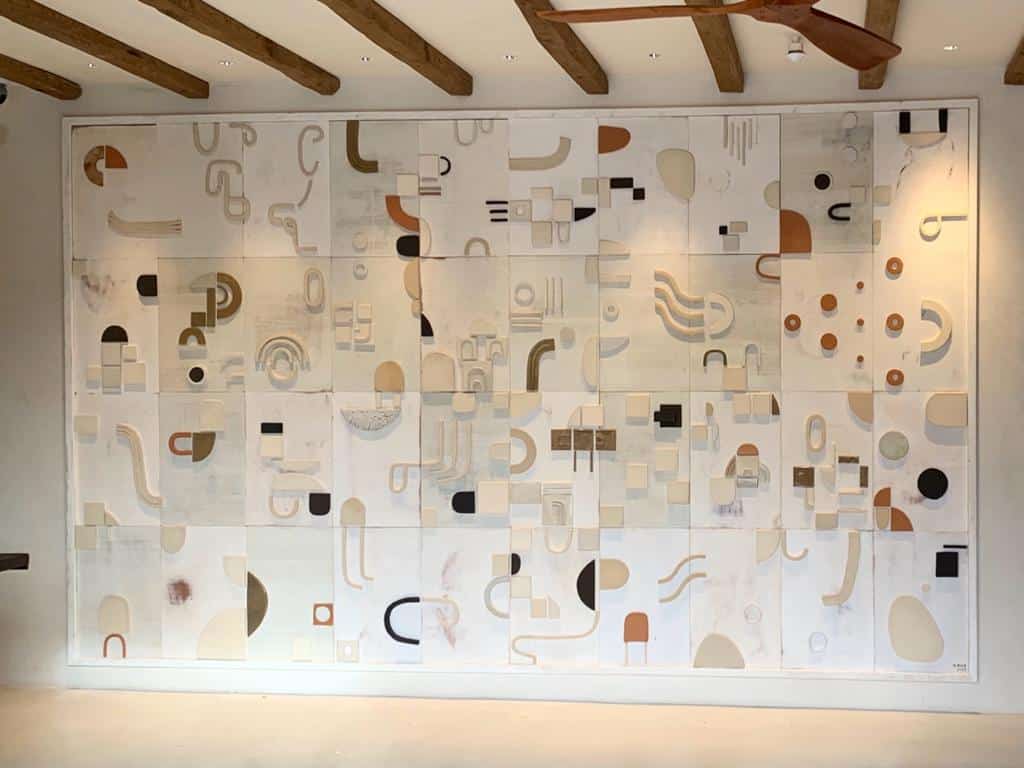 She exhibits in Paris as part of a group exhibition of Spanish artists called "EL Gozo," curated by exhibition curators Sarah Suco Torres and Nicolas Dewavrin.
She introduces wood, which becomes an element just like ceramics.
Construction wood, reclaimed wood, weathered wood…
It was a pleasure to share all of this with you.
I hope you enjoyed this article.
Do you have any more questions? Feel free to contact us, and we will respond as soon as possible.
Thank you for sharing this article.
Below, you will find various social media links where you can share.
And you: what did you know about Natalie Rich Fernandez?
I look forward to hearing from you.