Antoine Jourdan creates in collaboration with craftsmen of high-end furniture, unique decorative objects that aim to be both useful and functional.
His creations are available in Montmartre 98 rue Lepic, Place Vendôme 7 cour Vendôme on the first floor of the Tournaire boutique and in New York on 3rd avenue at Studio Van Den Akker. A presentation project in Shanghai and Knokke is underway.
Antoine Jourdan is an active designer. This autodidact, born in the Loire, lives today between Paris, Cannes and Montbrison where his furniture is made.
The designer is very proud to promote the knowledge of the craftsmen of his region. He also collaborates with the designer Dominique Réol with whom he develops various furniture creations. It was with him that the Montmartre showroom was born.
Inspirational collaborations.
Antoine Jourdan is one of those passionate designers who attach great importance to the quality of the materials he uses.
He chooses sober, refined and sometimes complex lines that harmonize wood, steel, sometimes bronze or ceramic.
He also collaborates with various artists and creators whom he represents.
This is how the Haute Couture range was born with Maison Tournaire and the Ceramica range with Georges Pelletier. Furniture creations that he now develops with the help of Dominique Réol.
Antoine Jourdan has always thought it was a great idea to share know-how in order to be able to excel.
This is why he put the famous ceramist and Mathieu Tournaire in contact, from this meeting was born a range of lighting and art objects which will be presented very soon in Paris at the Salon Révélation. Works composed of ceramics and bronze sculptures made by Tournaire Paris.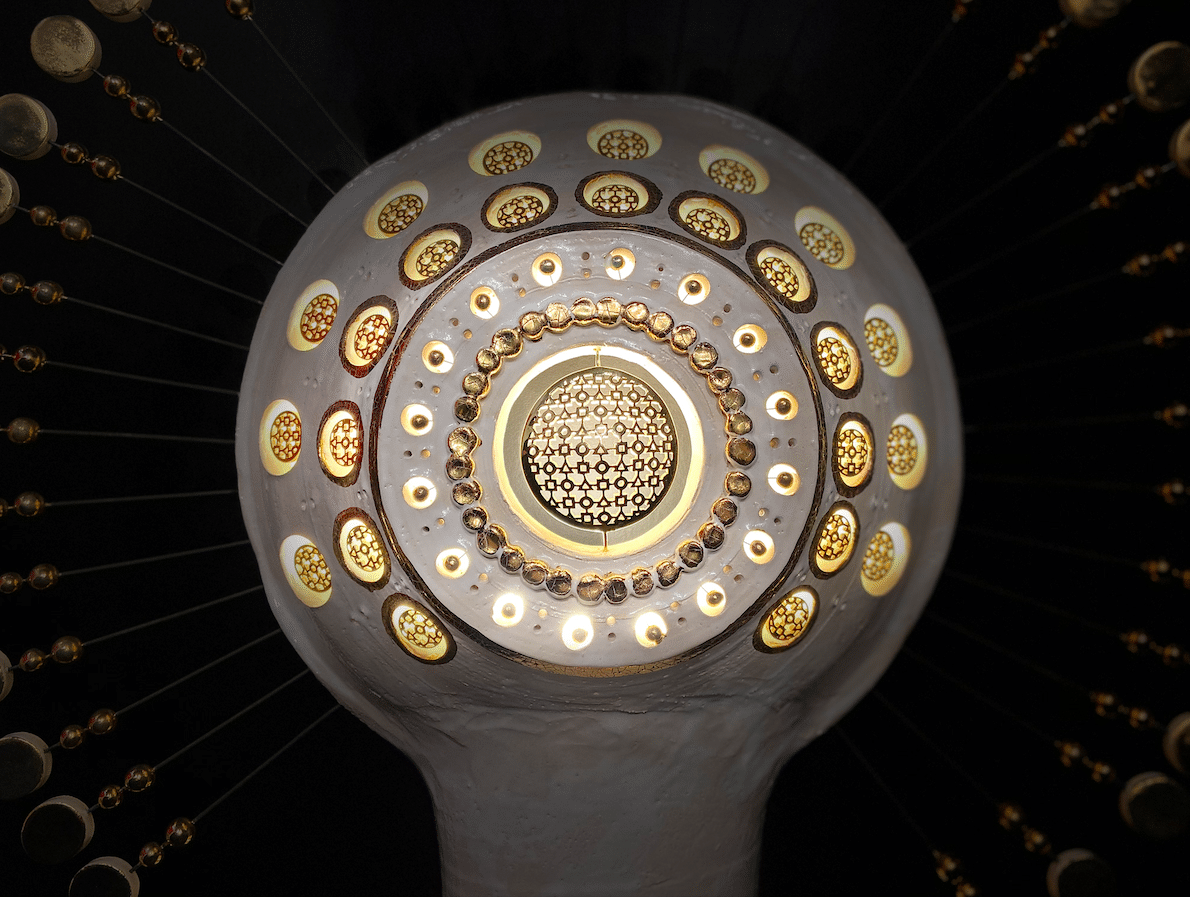 Various creations are being developed for the Révélation fair which will take place at the Grand Palais éphémère from June 9 to 12, 2022.
You will be able to discover the range of Haute Couture furniture, various creations by Georges Pelletier where his know-how as a ceramist mixes with bronze parts created with lost wax by Tournaire Paris or even a piece of furniture with a surprising opening developed with this great jewelry house and Dominique Réol.

The designer, keen on architecture from the 50s and 60s, is always on the lookout for new creations, new objects, works of art or furniture.
He likes to mix them to create universes in the different interiors he decorates.
A pure autodidact
Antoine Jourdan grew up in a family of farmers in the Massif Central. It was with his grandfather, a teacher, that he discovered the design and manufacture of furniture. He nevertheless studied international business, gained experience in different countries, then worked in fashion and luxury before embarking on furniture design and the representation of artists.
Today the various furniture creations that he develops with his collaborators are present in different countries and he is the agent of the ceramist Georges Pelletier and the sculptor Julien Allegre.
Many adventures are to come and it is with pleasure that they will be shared with you in this blog.