Georges Pelletier, an enigmatic and visionary artist, possesses the rare ability to transcend traditional artistic boundaries, leaving his creative imprint on the world of contemporary art for decades.
His exhibitions are a true testament to his worldwide renown and artistic diversity. Over the years, he has captured an international audience through the proliferation of his exhibitions, both in terms of quantity and variety.
Through bold collaborations, including with the renowned jewelry house Tournaire and designer Antoine Jourdan, he reinvents ceramics by integrating them into art furniture or enhancing his creations with exquisite jewelry.
We are delighted to introduce you to all of Georges Pelletier's permanent exhibitions.
The showroom in Paris Montmartre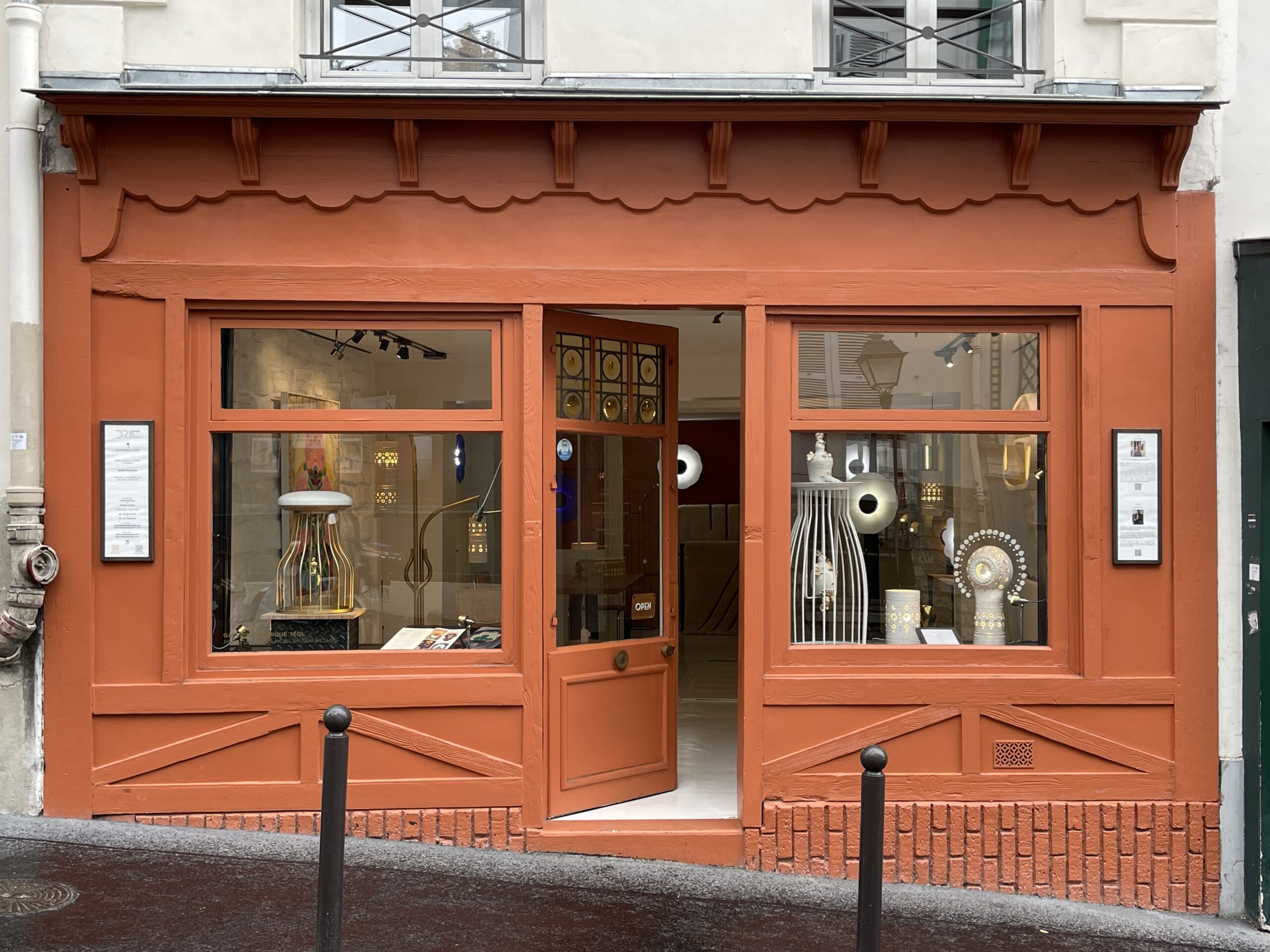 Ideally located in the heart of the artists' district, this showroom displays several works by Georges Pelletier, including Totems and Suns, as well as the Céramica floor lamp created with Antoine Jourdan and Dominique Réol. This work was exhibited at the Louvre Museum of Decorative Arts.
You can also discover Dominique Réol's designer lamps, exquisite stools, and even Berber carpets there.
Paris place Vendôme : Tournaire's boutique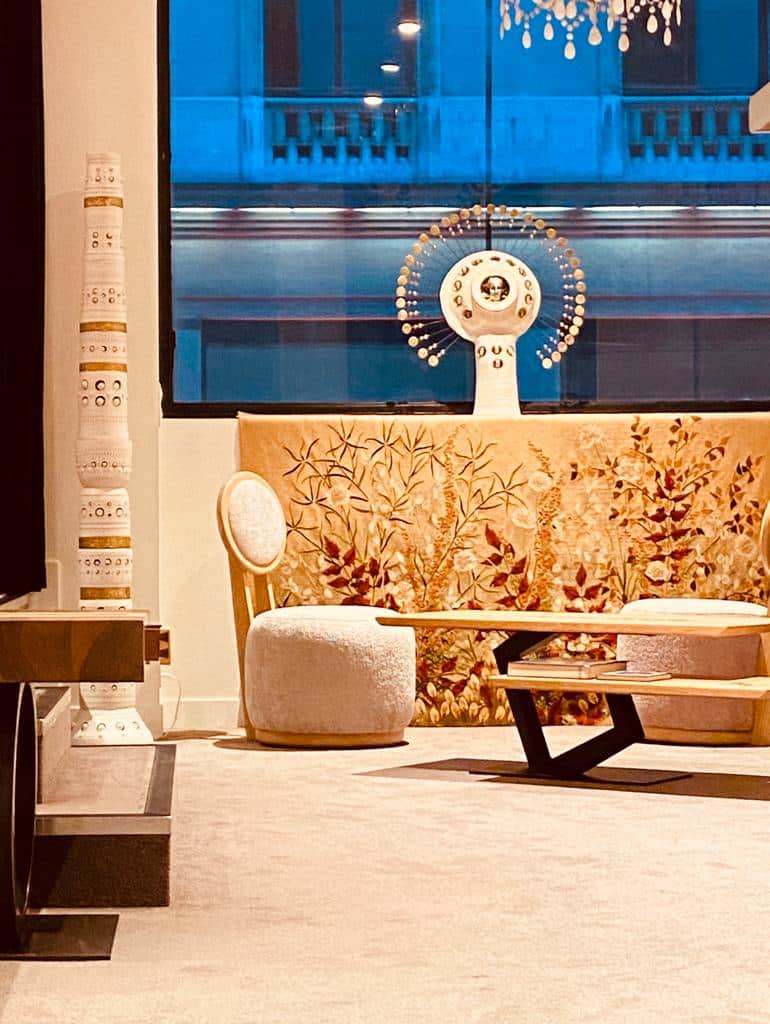 In Paris, at 7 Place Vendôme on the upper floor of the Tournaire boutique, you can discover the High Fashion Furniture Range and the creations that this famous jewelry house has collaborated on with the ceramic artist Georges Pelletier.
Jewelry, ceramics, and art furniture blend into a harmonious and warm union.
The Galeria Tambìen in Ibiza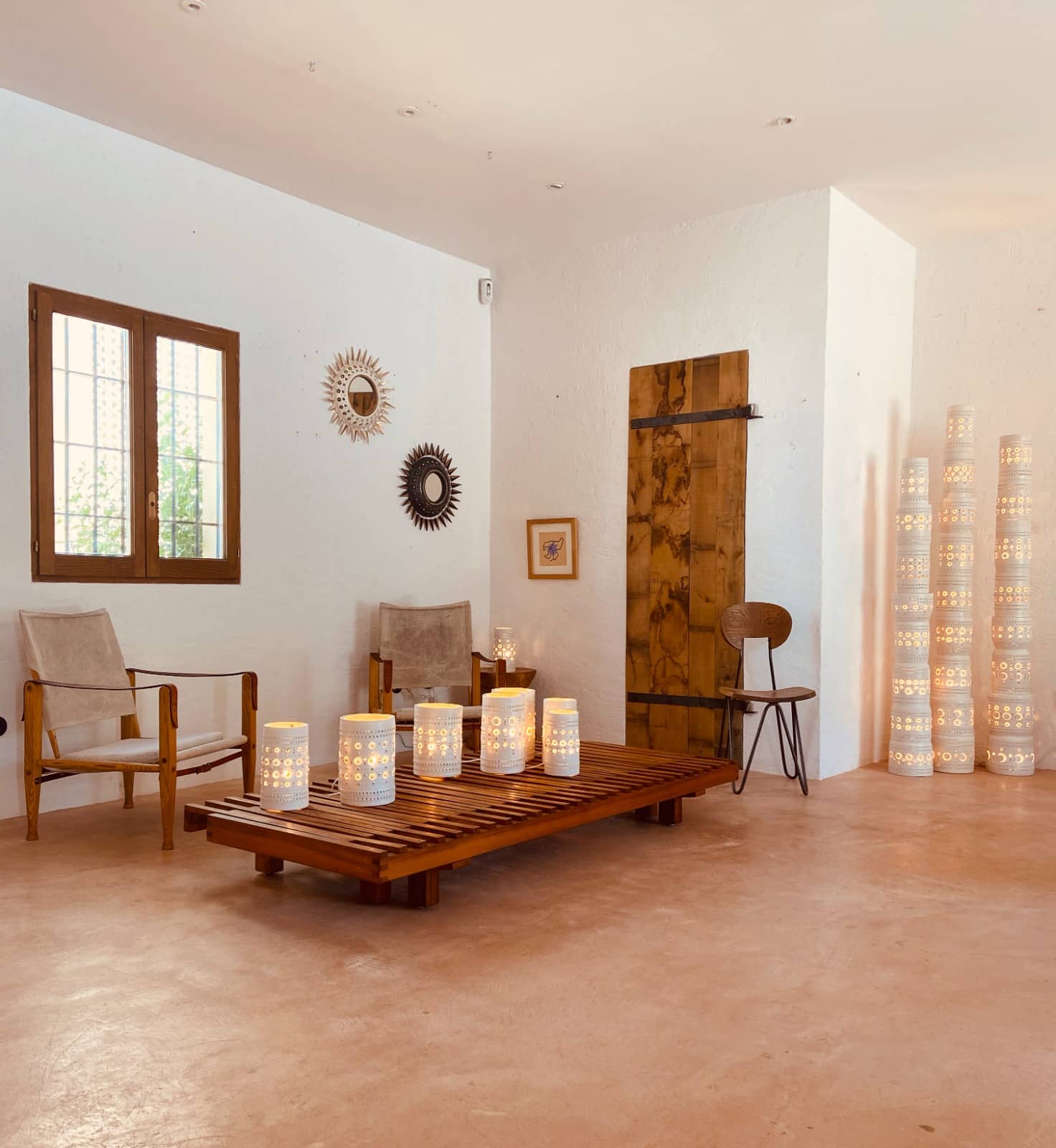 In the heart of Ibiza in the village of Santa Gertrudis, La Galeria Tambìen exhibits Georges Pelletier's Sun, Totem, and sculpture works year-round. In this beautiful gallery, they are showcased alongside rattan armchairs, Charlotte Perriand's Méribel chairs, Pierre Chapo's furniture, and paintings by Caroline Rennequin.
Natalie and Jorge, who own this beautiful gallery, tastefully curate these exceptional artworks.
The Passe Simple Vintage Gallery in Knokke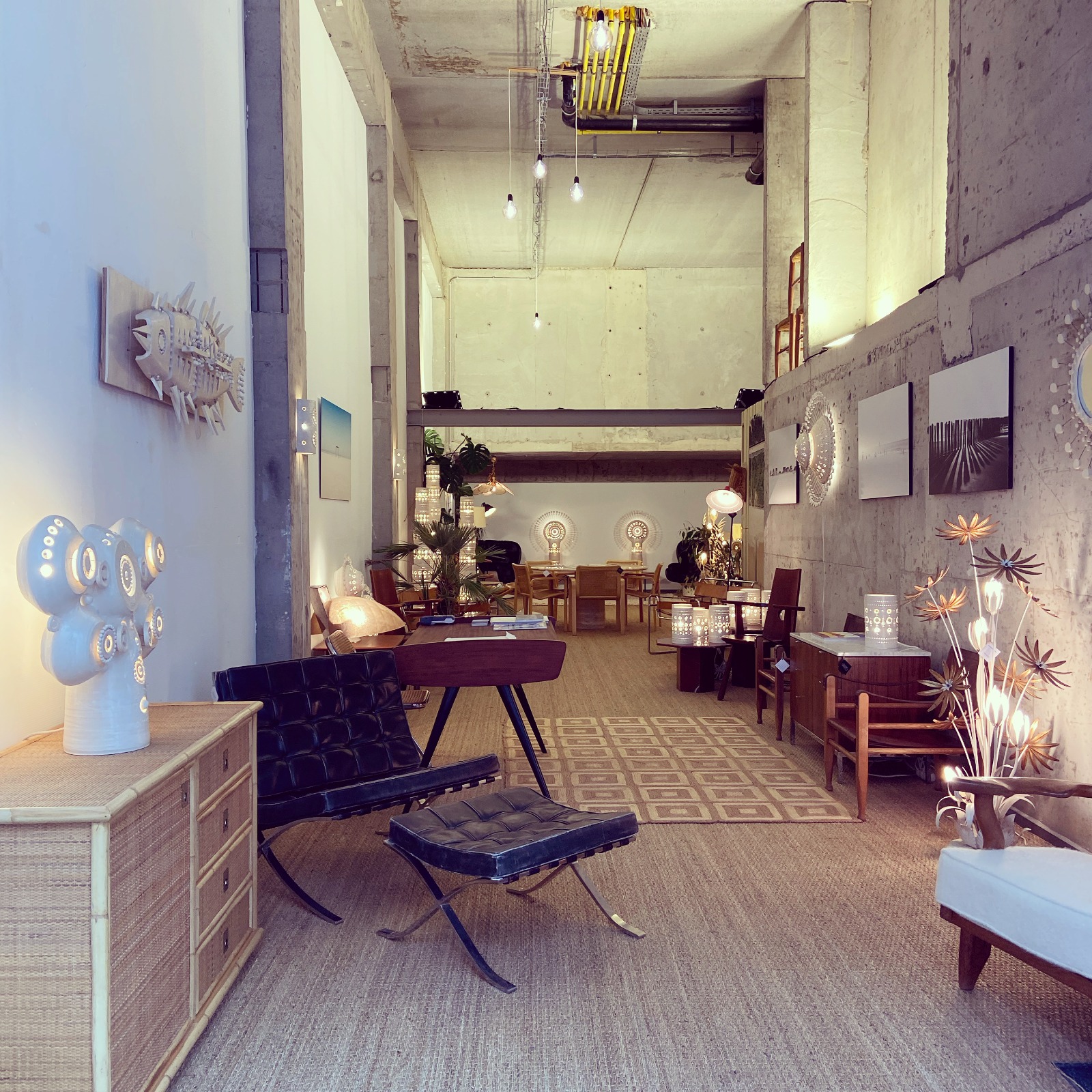 In Knokke Le Zoute, Belgium, the Liège-based Christophe Declercq presents within his superb Vintage Gallery compositions that incorporate the ceramic works of Georges Pelletier.
The signed pieces blend freely and skillfully with brutalist furniture. Ceramic lights enhance this ambiance, providing unparalleled and warm illumination.
The Studio Van Den Akker in New York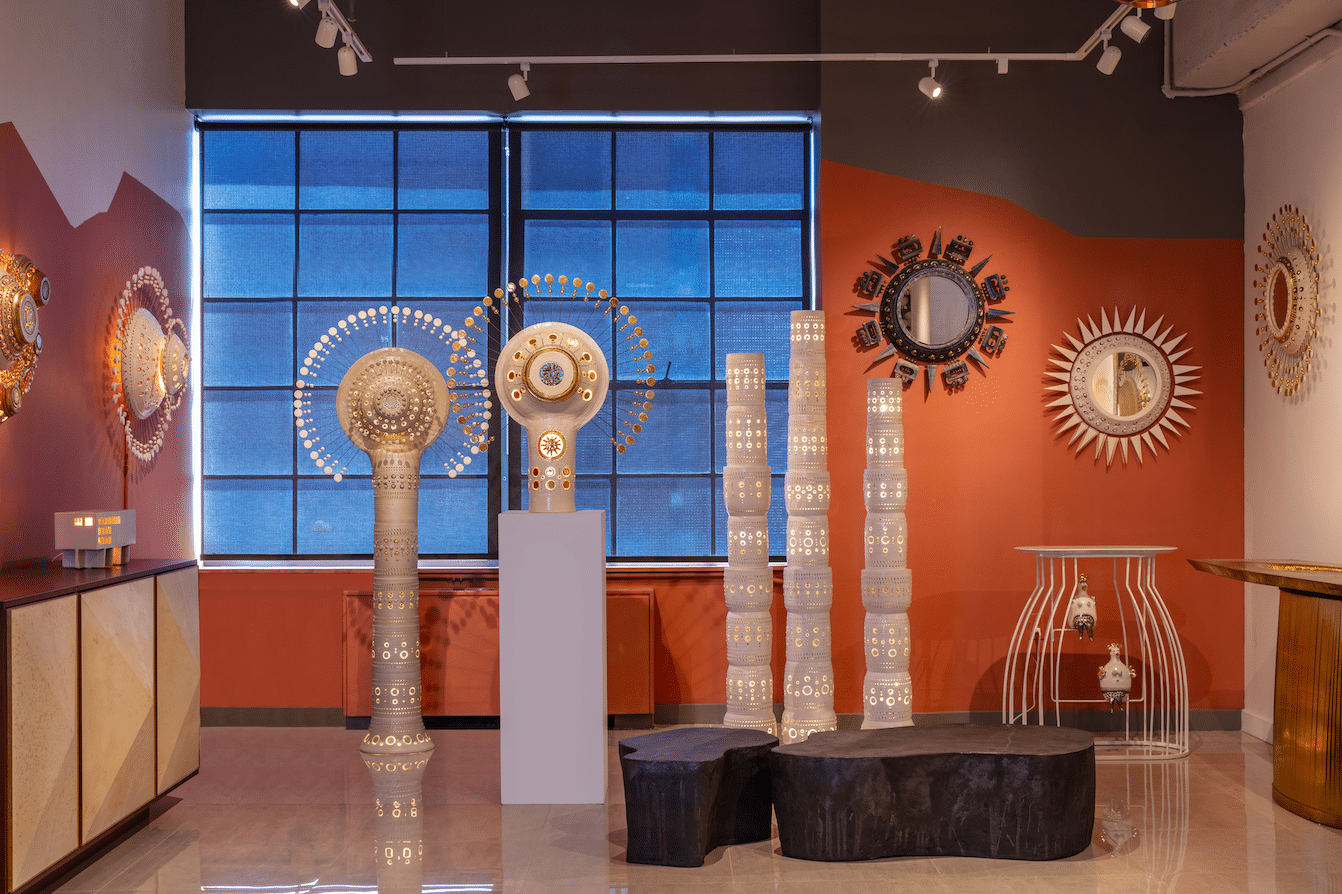 In New York, at the Van Den Akker studio, you can discover the creations of Georges and Benjamin Pelletier and various pieces from the Ceramica furniture range, which the Van Den Akker Studio dedicates a portion of its beautiful space to, located in the DDB Building (Decoration and Design Building) at 979 Third Avenue, SUITE 1510.
For over 50 years (since 1968), the DDB building has been a pilgrimage site in New York for professional designers and architects specializing in residential, commercial, and hospitality design.
The Studio Van Den Akker in Los Angeles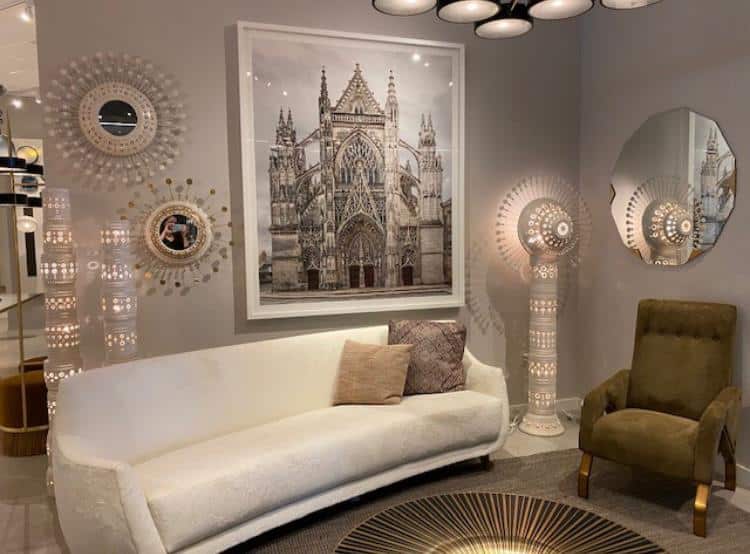 In Los Angeles, at Studio Van Den Akker located in the Pacific Design Center (PDC Building) at 8687 MELROSE AVENUE, SUITE B355 WEST HOLLYWOOD, CA 90069, you can find the works of Georges Pelletier.
Mr. Pelletier's ceramic lights, mirrors, and sculptures seamlessly blend into this modern design, bringing a vintage touch between abstract art and expressionism.
And soon...Shanghaï !
On the central coast of China, Shanghai is the country's largest city, as well as an international financial hub and a recognized art destination in Asia. Every year, in November, the Shanghai Art Week takes place, which has over time become an important event on the global art market calendar.
In 2024, Georges Pelletier's artworks will be exhibited at the superb Monokeros gallery in Shanghai.
Another continent to explore the universe of this extraordinary artist.
It has been a pleasure sharing all of this with you.
I hope you enjoyed this article.
Do you have any other questions on your mind? Feel free to reach out, and we will get back to you as soon as possible.
Thank you for sharing this article.
Have you ever visited one of these exhibitions?