Discover the collaboration of ceramic artist Georges Pelletier with the Tournaire jewelry house. Unique works, created in limited edition to the delight of collectors.
Article published in progress on 11/10/2020: Collaboration of Georges Pelletier with the Maison de joaillerie Tournaire Paris.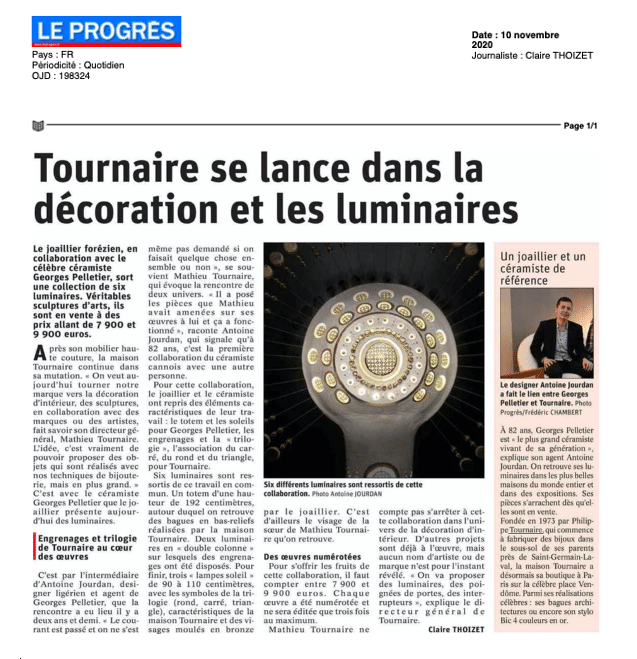 "It was through Antoine Jourdan, designer from the Loire Valley and agent for Georges Pelletier, that the meeting took place two and a half years ago.
"The current has passed and we didn't even ask ourselves if we were doing something together or not," recalls Mathieu Tournaire, who evokes the meeting of two worlds.
"He put the pieces that Mathieu had brought on his own works and it worked," says Antoine Jourdan, who reports that at the age of 82, this is the Cannes ceramist's first collaboration with another person. "