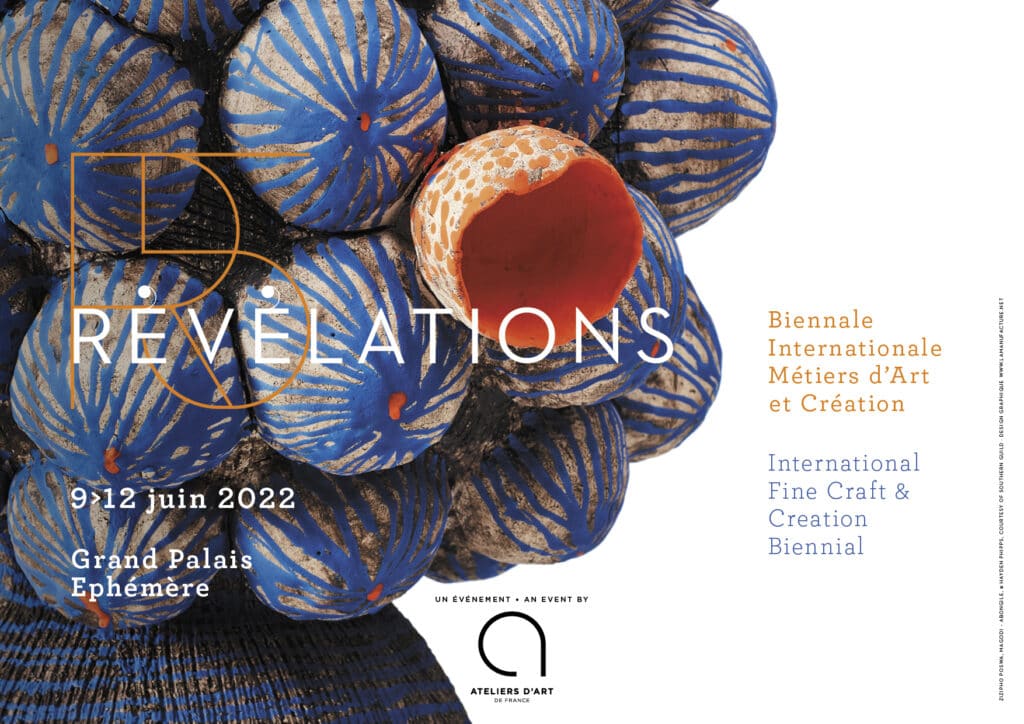 FROM JUNE 9 TO 12, 2022, WE WERE AT THE APPOINTMENT FOR THE 5TH EDITION.
OF REVELATIONS, IN A NEW SETTING, THE EPHEMERAL GRAND PALAIS, AND WITH A CONTINENT OF HONOR, AFRICA.
Created and organized by Ateliers d'Art de France, Révélations has established itself over the years as the unmissable event for crafts and contemporary creation. This 5th edition is, more than ever, a major commitment of the professional union in support of the economic development of the actors of creation by the material.
facing the Eiffel Tower. Signed by Wilmotte & Associés Architectes, this innovative, modular building that respects environmental imperatives will now host the events usually organized in the Nave of the Grand Palais, during the renovation works of this Parisian jewel.
If you want to know more about the Revelation Fair CLICK HERE !!!!
Here is our stand for this 2022 Edition.