Article Published in l'Officiel magazine.
Discover this beautiful report in the Magazine l'Officiel Belgium for the month of June on Georges Pelletier, the collaboration with his son and the announcement of the exhibition which will begin in Knokke on August 4, 2021 at the Passé simple gallery.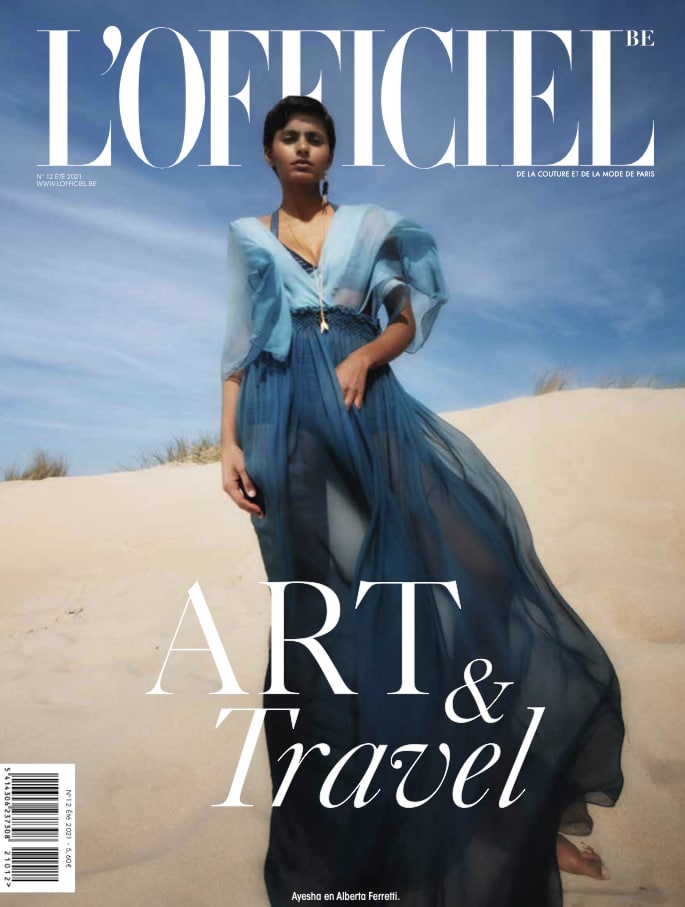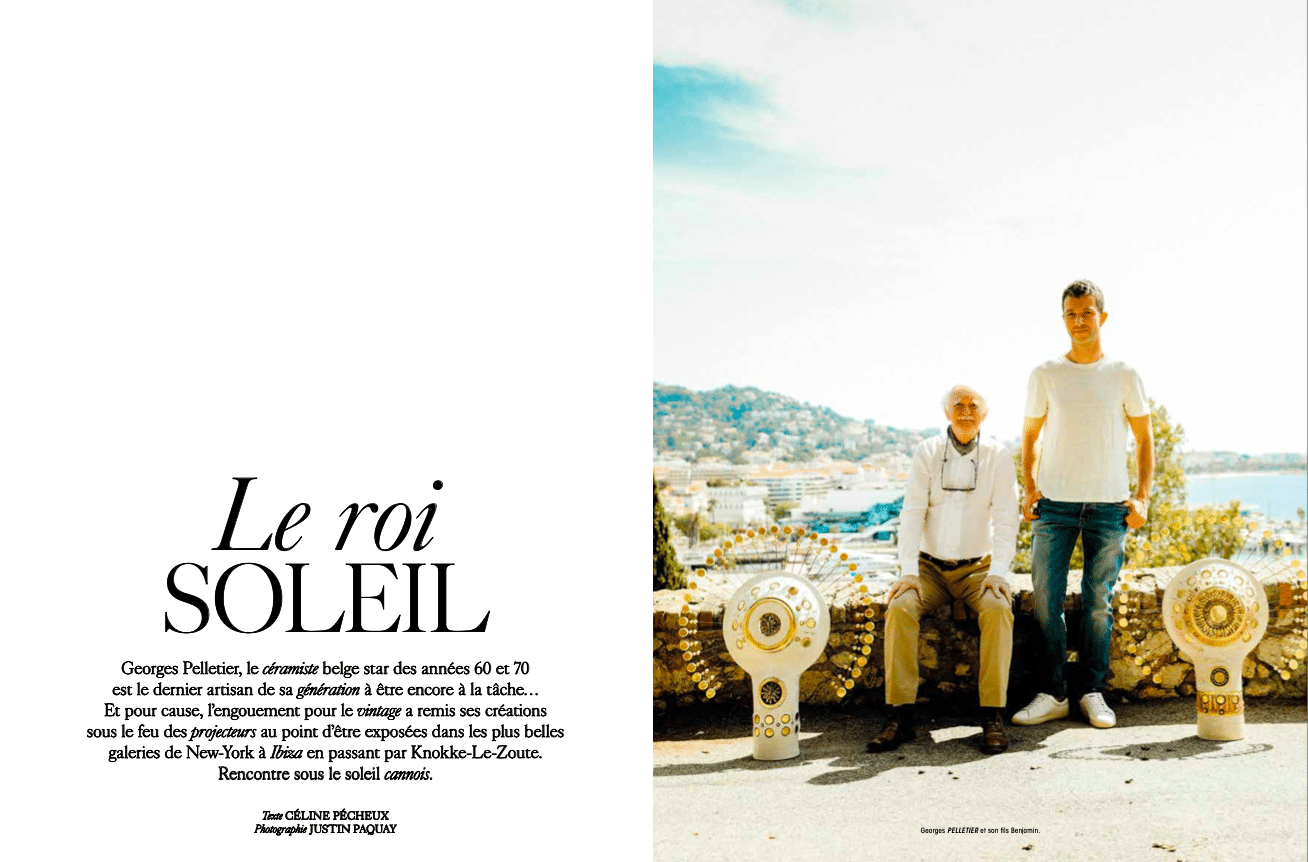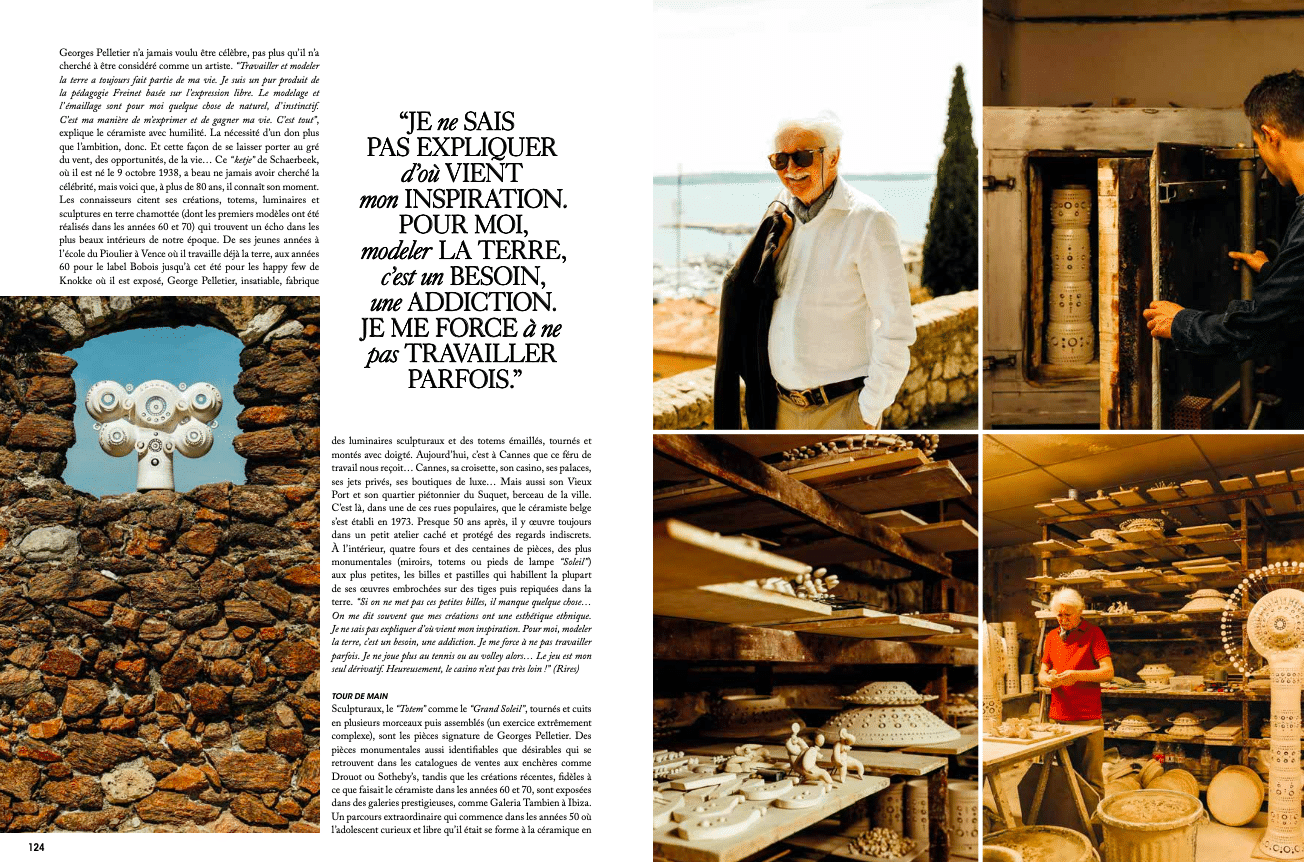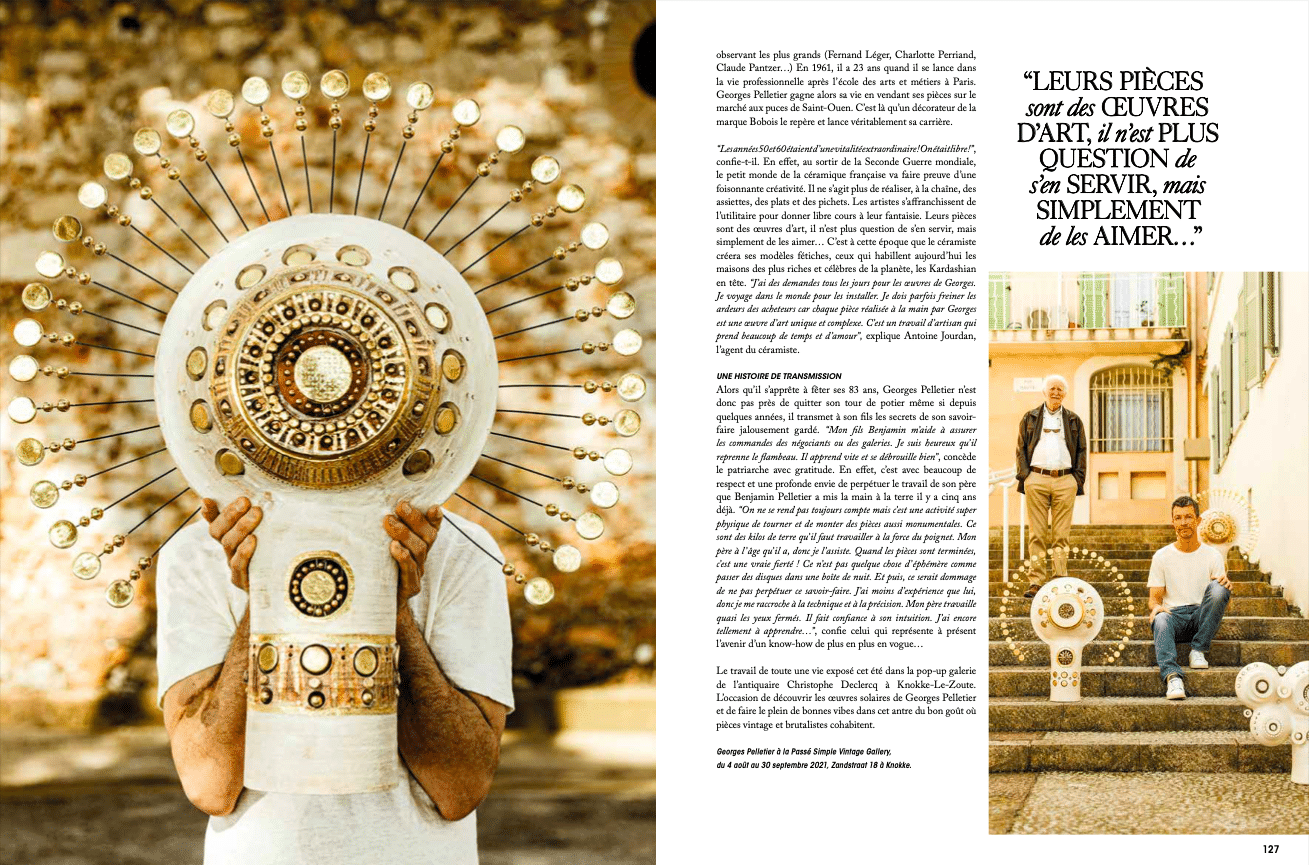 "I have requests every day for Georges' works. I travel the world to install them. I sometimes have to curb the enthusiasm of buyers because each piece made by hand by Georges is a unique and complex work of art. It's a work of craftsman that takes a lot of time and love, "explains Antoine Jourdan, the ceramist's agent.